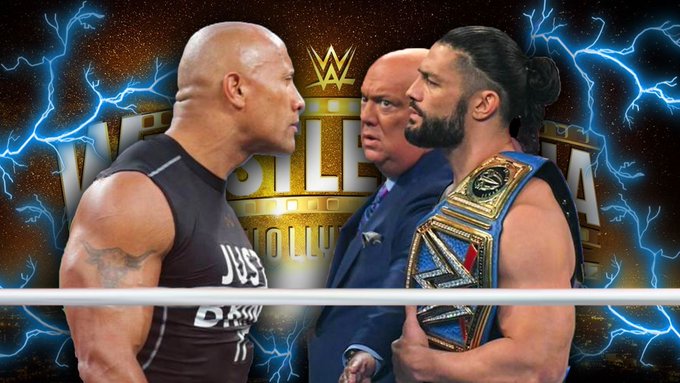 WWE Wrestlemania 39: The day, The Rock fights in WWE again, the arena is going to come crashing down. It is not yet confirmed whether he is going to do it or not, but for some time now – let's say a few months, many months – we have been learning information that indicates that the balance is tilting to that side. And we don't even talk about when Dwayne Johnson himself says that he is always open to returning to the fighting company. In May it was also reported that The Rock was already preparing to be at WrestleMania 39:
"He is going to make zero film commitments for the first quarter of 2023, which would allow him to do WrestleMania without having to worry about film commitments and also have time to help launch the first season of the XFL. So actually the timing to do a WrestleMania match would be great this year because he has two different projects that would require him to take a break from movies."
Also Read: WWE Clash at the Castle 2022 Betting odds and early winners prediction; Know how to bet on Superstars, winning money, and more
► WWE: The Rock is in WWE's plans
Now we continue pulling the same thread to talk not only about what the Hollywood star is doing but the organization itself. Speaking recently on Wrestling Observer Radio, Dave Meltzer confirmed that the return of the Samoan is one hundred percent in the plans. This is great news because until now we haven't had such resounding information about The Rock's future in professional wrestling. We can't blame anyone whose emotions are running high.
"It's the plan. It is 100% the plan for this year (WrestleMania 39). But the idea is, it's the plan if he can do it."
Although the truth is that Meltzer himself calms the waters a bit: "We are still months and months and months away. There can be so many opportunities and things like that that are much more important than WrestleMania".