WWE Undisputed Universal Champion Roman Reigns has been on a record-breaking run. He has been a champion for 729 days, with his reign starting way back in August 2020.
ADVERTISEMENT
Article continues below this ad
Moreover, Drew McIntyre, the former WWE Champion, has emerged as the next challenger to Reigns, and the two will face off at Clash at the Castle event in Cardiff on September 4.
McIntyre and Reigns have wrestled each other in the past, most notably when the two met at Survivor Series 2020 as world champions of RAW and SmackDown, respectively.
ADVERTISEMENT
Article continues below this ad
However, this time, the anticipation is at an all-time high as people genuinely believe that someone other than Brock Lesnar could end Reigns' historic run. Whatever the result is this Saturday, both these superstars are on another level and deserve all the surrounding hype.
Former NXT UK wrestler Rohan Raja spoke exclusively with EssentiallySports about both the men involved in Saturday's big match and shared his opinion of the two.
Former WWE star Rohan Raja has high praise for McIntyre and Reigns
Rohan Raja, who also wrestled for Impact Wrestling, recently spoke with EssentiallySports about his pro wrestling journey and his experience in the WWE.
And when the subject of Reigns and McIntyre came up, 'The One of One' heaped high praise for both the wrestlers.
Speaking about McIntyre, he said, "he's one of the most nicest and humble guys you'll ever meet. So I've met him twice with Jinder. And I remember when we were training together in Toronto. So I was training with them and he spoke to me, he didn't like, we didn't know each other very well. But the way he was to me and the advice he gave me like, he didn't really need to do that. Like, he just got off a flight. He was trying to train and he was investing so much of himself in me, but, he's such a humble guy. And he's a great, great, great worker".
DIVE DEEPER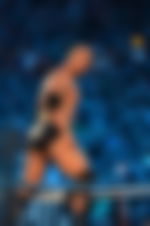 In the same interview, Raja praised Reigns, subtly 'acknowledging' the Tribal Chief. He said, "he's, right now, like I always say, Randy Orton is still pound for pound the best. But with Randy Orton like, just, you know, taking a little bit of a break, Roman is the best in all of professional wrestling right now. It's that no one no one can touch him. He's at his peak".
The words of the former Impact Wrestling X-Division champion prove why they are WWE's two of the biggest stars.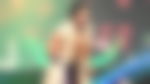 It will also be interesting to see where Rohan Raja goes next after WWE closed the NXT UK brand and released a lot of talents. With his wrestling background, we can assume that Raja will find a new home soon.
Will McIntyre dethrone Roman Reigns in Cardiff?
ADVERTISEMENT
Article continues below this ad
As WWE returns to the UK for a major live event after 30 years, the fans are expecting a spectacle.
Roman Reigns versus 'The Scottish Warrior' Drew McIntyre is hotly anticipated with a feeling that the match will be historic.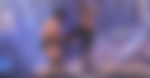 ADVERTISEMENT
Article continues below this ad
However, fans have high hopes that McIntyre can topple the reign of the 'Head of the Table'. Will we see a new Undisputed Universal Champion this Saturday or will Reigns continue to smash and stack them? We simply cannot wait to find out.
Watch This Story: Universal Champion for 600 days best moments of  Roman Reigns since 2020.