"Garbage vs Garbage": Fans in Complete Denial of Ronda Rousey's Upcoming Title Challenge During Next Week's "PPV" Ahead of Royal Rumble 2023
If there is one wrestler that the wrestling fans on Twitter vehemently hate, it is Ronda Rousey. More than her fame in the UFC's women's division, wrestling fans are ready to bring down the woman at every chance. Just as her match with Raquel was confirmed for the 30th of December edition of SmackDown, fans came crawling again to spew some more hate.
ADVERTISEMENT
Article continues below this ad
All this hate began when Rousey had her match with Charlotte Flair at WrestleMania 38. Compared to the other match, their match was nothing and people wanted to see Bianca Belair and Becky Lynch as the main event, but that didn't happen.
Then, being one of the most competitive WrestleManias, according to the fans, Rousey and Flair underperformed.
ADVERTISEMENT
Article continues below this ad
But Rousey was able to get most people back after her chaotic slugfest with Flair at WrestleMania Backlash. But then Flair took a wrestling hiatus.
This left a big hole in the SmackDown Women's division. Adding to that, Triple H brought many NXT wrestlers to SmackDown, like Xia Li, Shotzi, and Raquel Rodriguez. But this backfired because Rousey was also a green wrestler in the industry.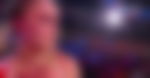 Putting her alongside these fresh wrestlers meant that Bianca and Bayley and Becky outperformed their fellow wrestlers. This set a precedence for Rousey to follow, but she was unable to do it.
Fans berate Ronda Rousey before her title defense on WWE SmackDown
Now, fans have been calling Rosey out ever since Liv Morgan lost her title. Then, it was the comparison with AEW's Jade Cargill, then her match with Shotzi, and now it is the main event of SmackDown. Will the fans ever stop this hate?
Finally, Ronda will lose the title and then get enough time to learn how to wrestle on TV

— Osehon (@O_igggy) December 24, 2022
People are focusing on Rousey's wrestling ability and honing down on why she needs to train more.
So next week we basically getting a ppv

— Joe Burrow's Burner (@JoeBurrowsBurn1) December 24, 2022
People are waiting for Flair to come back and take the title off of Rousey.
I guess they know this match isn't good enough for Royal Rumble

— Michael Powlowicz (@MJ841968) December 24, 2022
This match was rumored for Royal Rumble, but now it is going to happen on SmackDown.
Why so we can sit through a botch fest of a match and force ourselves to sit through another undeserved victory for Ronda? Why bother. #firerondarousey

— KitsuneRokaku💍🦊 🌈 (@LVCEBREROS) December 24, 2022
Get her Raquel TAKE that WWE Women's Championship from a most undeserving current champion!

— Christopher Nash (@GatorsKnights77) December 24, 2022
People are so over Rousey that they are ready to see Raquel dethrone the Baddest Woman on the Planet.
ADVERTISEMENT
Article continues below this ad
This fan is just taking the passive-aggressive route in calling out Rousey.
ADVERTISEMENT
Article continues below this ad
WATCH THIS STORY: Most Dominant In-Ring Debuts in WWE History
Tell us what you think about Ronda and Rousey's match at SmackDown's main event going down next week in the comments below.